I was tagged by Lectito to write about my reading habits. I don't usually bother with these things but as I have a bit of spare time I thought I would do this one. I'm not going to tag anyone but if you want to do it too you can.
Do you have a certain place at home for reading?
Not really. I have a favourite chair, and I like to read in bed, but I can read pretty much anywhere. I'm in the middle of buying my first house though, and I already have my book nook picked out!
Bookmark or random piece of paper?
I sometimes use bookmarks, when I can find one, but generally I just remember where I was from what happened last.
Can you just stop reading or do you have to stop after a chapter/a certain amount of pages?
I'm used to reading on the bus so I can stop at the end on a sentence but I don't like doing it, I prefer to wait until the end of a paragraph.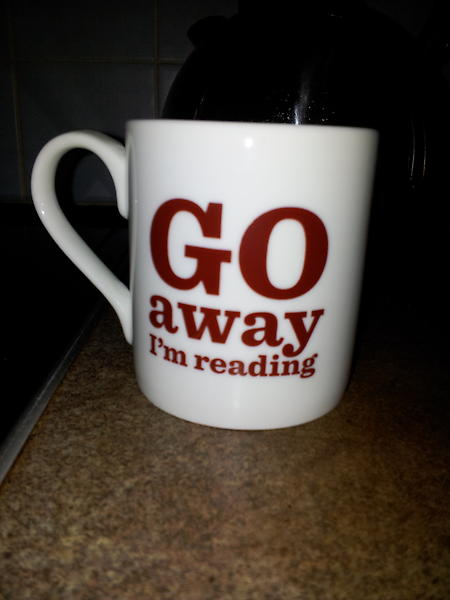 Do you eat or drink while reading?
Yes I always read over breakfast and lunch, and often will have a cup of tea and a snack when reading at other times. Plus I like to pop into coffee shops for a coffee and a read of my book when I'm in town.
Multitasking: Music or TV while reading?
I don't generally like complete silence, my mind tends to drift, I prefer to have some music or background noise so I don't get distracted.

One book at a time or several at once?
Almost always two. One paperbook, and one on kindle. Mainly because I do a lot of reading on my commute so the kindle is more convenient then, but I prefer reading a 'real' book. Sometimes one will overtake another though. At the moment I'm reading Tigers in Red Weather on kindle and Hallucinations in hardback. The hardback is in the lead, but mainly because I've been stuck at home ill.
Reading at home or everywhere?
I prefer reading at home, more comfortable, less interruptions. But I probably do most of my reading elsewhere. I have an hour commute to work, an hour lunchbreak, and an hour commute back so I spend most of that time reading. Reading on my lunchbreak is the worst for interruptions though, the number of times I've been interrupted whilst reading in the staff room just to be told that "you like reading, don't you?". Well obviously, so let me get back to it!
Reading out loud or silently in your head?
In my head.Does anyone read out loud once they can read in their head? Unless they're reading to someone else? I read out loud to the kids at work, that's it.
Do you read ahead or even skip pages?
Oh no, that would spoil it. The only time I skip pages is if I'm re-reading Harry Potter and the Philosopher's Stone, then I skip to Hagrid's entrance, I find the bits before a bit slow.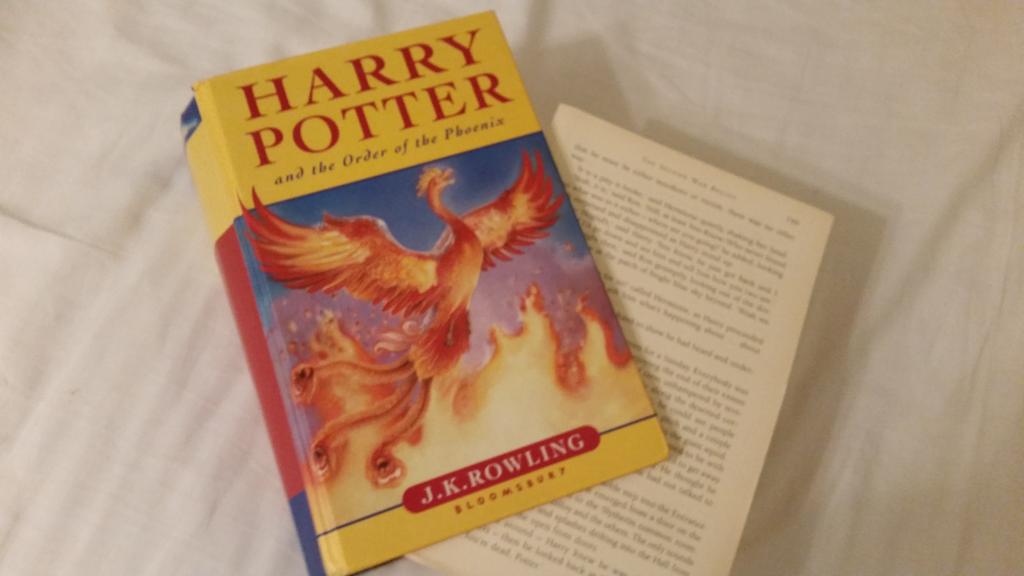 Breaking the spine or keeping it like new?
I don't mind the spine breaking. I get sad if pages rip or get damaged, or if pages start falling out, but I don't mind if a book is just showing signs of being read.
Do you write in your books?
Nope. No since I was at school and had to make notes. I don't even make notes on my kindle. I just never felt the need.