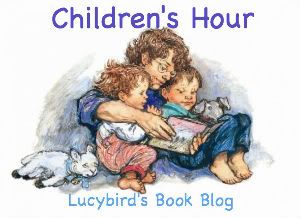 Children's Hour is a new feature here at Lucybird's Book Blog every Thursday where I'm looking at children's picture books. As I work in a nursery I get plenty of opportunities to look at picture books, and to see what the kids think of them so it really makes sense to use those experiences.
I'd love to hear everybody's experiences of the books I review too, and feel free to post me a link to your own reviews, I'd love to make this a bit interactive.
The Where's Boo? books are a series of books based on the children's television show Boo! The idea is pretty simple, but good fun for the kids. Each book takes place in a different place (we have the jungle and the farm at nursery) where you lift the flaps to find Boo. On each page there is a picture of a different thing you can find in that place along with a rhyme about that thing which involves counttng them, and always ends with the line "But where's Boo?". The children can lift the flap to find a different one of Boo's friends along with their own rhyme (Laughing Duck, Growling Tiger, Sleepy Bear) until they find Boo himself. The kid's love finding all the friends, and taking turns to count. At one point all you needed to say to the toddlers was "Quiet. Like Sleepy Bear." to get them to whisper! The colours are bright and the pictures are simple.
Unfortunately the books are no longer being printed but you can buy some of them second-hand from Amazon.
Buy Where's Boo?: